Reducing manpower – the advantages of cloud-based solutions
15th Nov 2019
We are well and truly in the era of the Internet of Things (IoT). IoT is an increasingly common phrase which refers to the extension of internet connectivity to devices and everyday objects.
IoT allows data to be communicated from one device to another within a giant network of connected devices. This fast and reliable transmission of data permits us to be more efficient and use less energy, time and money.
This article will discuss the future of the alarm industry and outlines the alarm systems offered by the Intruder brands Eaton Scantronic, Honeywell and Vanderbilt and emphasise the benefits of using a cloud-based solution.
The impact of IoT on the security industry
This evolution of technology has influenced the security industry, from wired alarms to wireless systems, apps with the function of activating alarms, object sensing video systems and identification of authorised persons.
The future of the Intruder alarm market could be home to new technologies such as:
Drones and yard detection to alert security systems if there is an intruder
Smart detectors such as motion-activated cameras and vocal-recognition sensors
Inter-connectivity which will allow facial recognition software to be used with criminal databases, send data to authorities and address an intruder by name
Automated neighbourhood watch to communicate with other systems in the neighbourhood and send alerts
Enhanced touch screen keypads
Facial recognition/voice recognition to set an alarm or turn it off
Increased network agility
The difference between a wired and a wireless alarm systems
A wired alarm system consists of placing detectors in a building and running cables to each of the sensors to function correctly. Wired systems can be more expensive to install because of the extra time involved in installing the connecting cables which need to be hidden. Consequently, the cost of labour can be higher even though the systems may be cheaper to purchase.
A wireless alarm system, on the other hand, utilises battery-powered sensors that connect to a control panel using radio signals. Wireless systems can be easier to install, more aesthetically pleasing due to the lack of cables, and additional sensors can usually be added with no trouble. These benefits mean that wireless systems can be more expensive.
With a cloud-based solution (wired or wireless), an installer can send a 'fitter' rather than a fully trained engineer to install the system. The installation process is managed by a trained engineer or technician from a remote location. The manager tests the alarm system's functionality before the 'fitter' hands the completed system over to the end user. Compared to a typical installation, this approach has the benefit of saving both time and money for the installing company.
Advantages of a wireless alarm system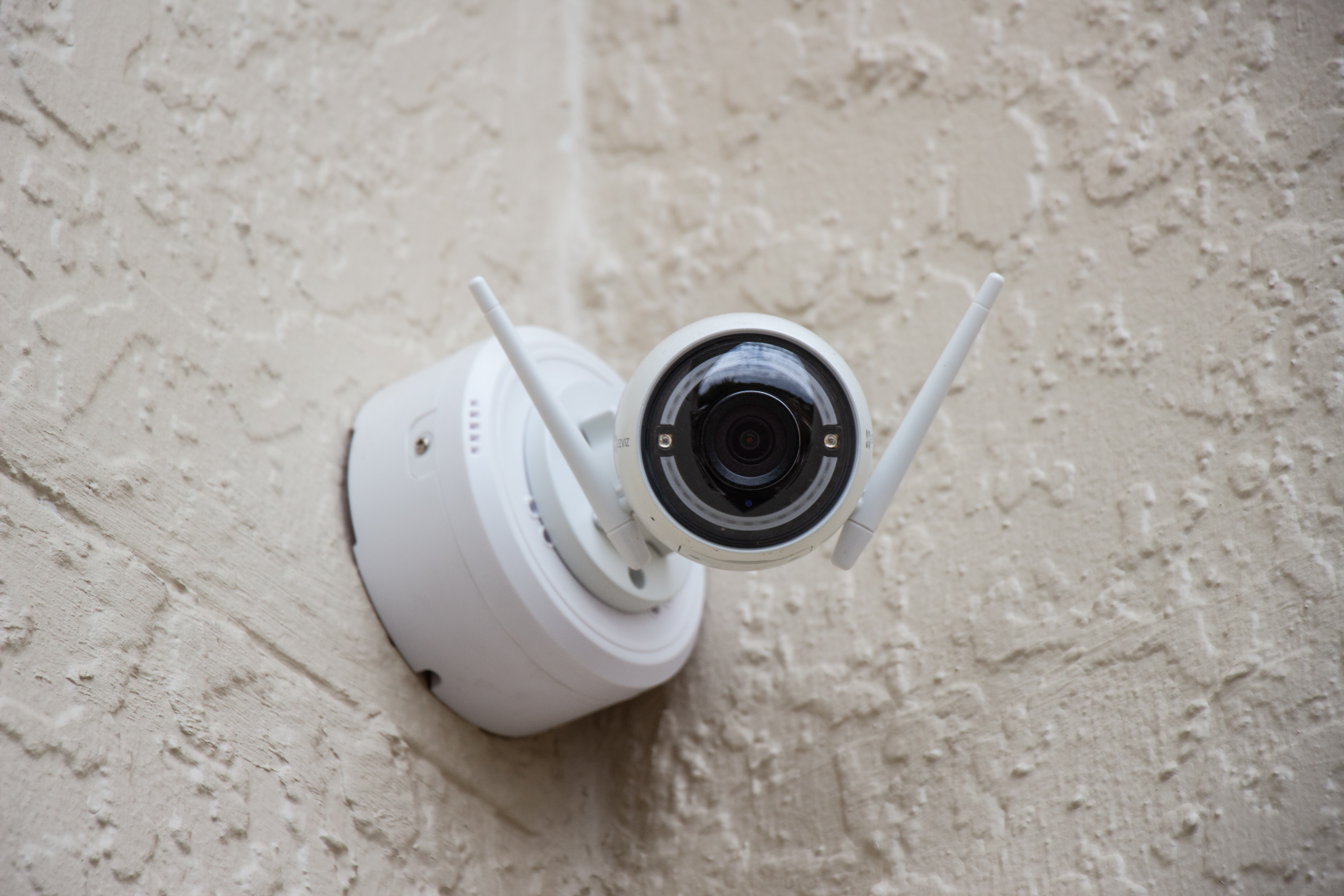 Shorter installation time
Flexibility when moving to a new house or business premises (you can take the system with you)
Remote engineer time leads to cost savings on labour
Modern systems can connect to mobile phone apps
Cloud-based systems can be checked remotely and will require fewer physical inspections and reduces maintenance costs
Maintenance engineers can dial into a system before deciding to send over an engineer, reducing remedial charges to the end user and labour costs.
Norbain works closely with a wide range of intruder brands, including Eaton Scantronic, Honeywell and Vanderbilt – all of whom are leaders and innovators in the market. A selection of their solutions are explained below.
Eaton Scantronic
Eaton SecureConnect is a smart intruder solution, offering property owners 24/7 control over their security system from anywhere in the world, all through a user-friendly mobile app (available for iOS and Android systems).
SecureConnect consists of the app and the cloud which deliver real-time push notifications alerting end-users when there is activity. The app uses facial and fingerprint recognition, users can even set or unset their system remotely and receive visual verification of events straight away. While the cloud allows installers to remotely monitor the latest IP intruder alarm devices via a user-friendly interface, giving the installer total control of installations. Furthermore, EatonConnect's collaboration with CSL enables reliable transmission of data from the app/cloud to the user via CSL's 4G Managed SIMs.
CSL provide an encrypted connection to the internet on sites via their CSL Router, ensuring that your installation is cybersecure and GDPR ready. CSL offers a backup 4G SIM to provide a reliable and automated failover business solution if the wired broadband is down.
Honeywell
Honeywell's MAXPRO is a cloud-based security platform which integrates video, access and intruder management – allowing business owners to streamline security management and control of multiple sites.
MAXPRO Cloud provides businesses with real-time insight and sends instant notifications of potential issues to the end-user. The single sign-on feature to multiple sites permits customers to access and manage their systems from any place. For end-users, this reduces operational costs and improves overall productivity while installers can get closer to their customers with the MAXPRO Cloud to generate recurring monthly revenue.
Vanderbilt
SPC Connect is a hosted cloud-based solution explicitly designed for installers to monitor, manage, and maintain SPC panels remotely from any location. This essentially means installation companies can offer their customers support without the need to visit the site physically.
Remote monitoring is a backbone feature of SPC Connect. This ability allows for the elimination of once laborious tasks that are now capable of instant execution through the quick click of a button on mobile or desktop devices. Push notifications for IOS devices ensure SPC Connect users are informed of new information related to their SPC system, even when the app is closed. The system also includes new local user management features, facilitating the ability to add new accounts through the server, import lists of multiple users, and automatically register multiple accounts at any given time, simplifying the overall user experience.
Why should you choose a cloud-based alarm system?
The Intruder market is home to a variety of alarm systems. By implementing a cloud-based solution, you would benefit from fewer site visits, easier remote monitoring, better connectivity, as well as saving time and money during the installation. While cloud-based solutions may be a little more expensive, they save costs and installation time in the long run, providing you and end-users with a powerful and convenient solution.